"I am Ergo The Magnificent, short in stature, tall in power,narrow of purpose, and wide of vision."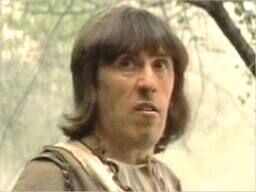 Ergo is a traveling magician, and scoundrel who loves gooseberry pies. He has the ability to turn himself into various animals, including a tiger. He is quite cowardly, but believes himself of immense quality and importance. He forms a strong friendship with Titch, even turning himself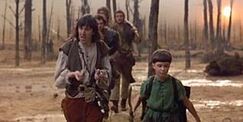 into a puppy so that Titch could have his only wish fulfilled, and saving him from a group of Slayers. He meets Colwyn, and Ynyr at the Forest outside of the Granite Mountains.